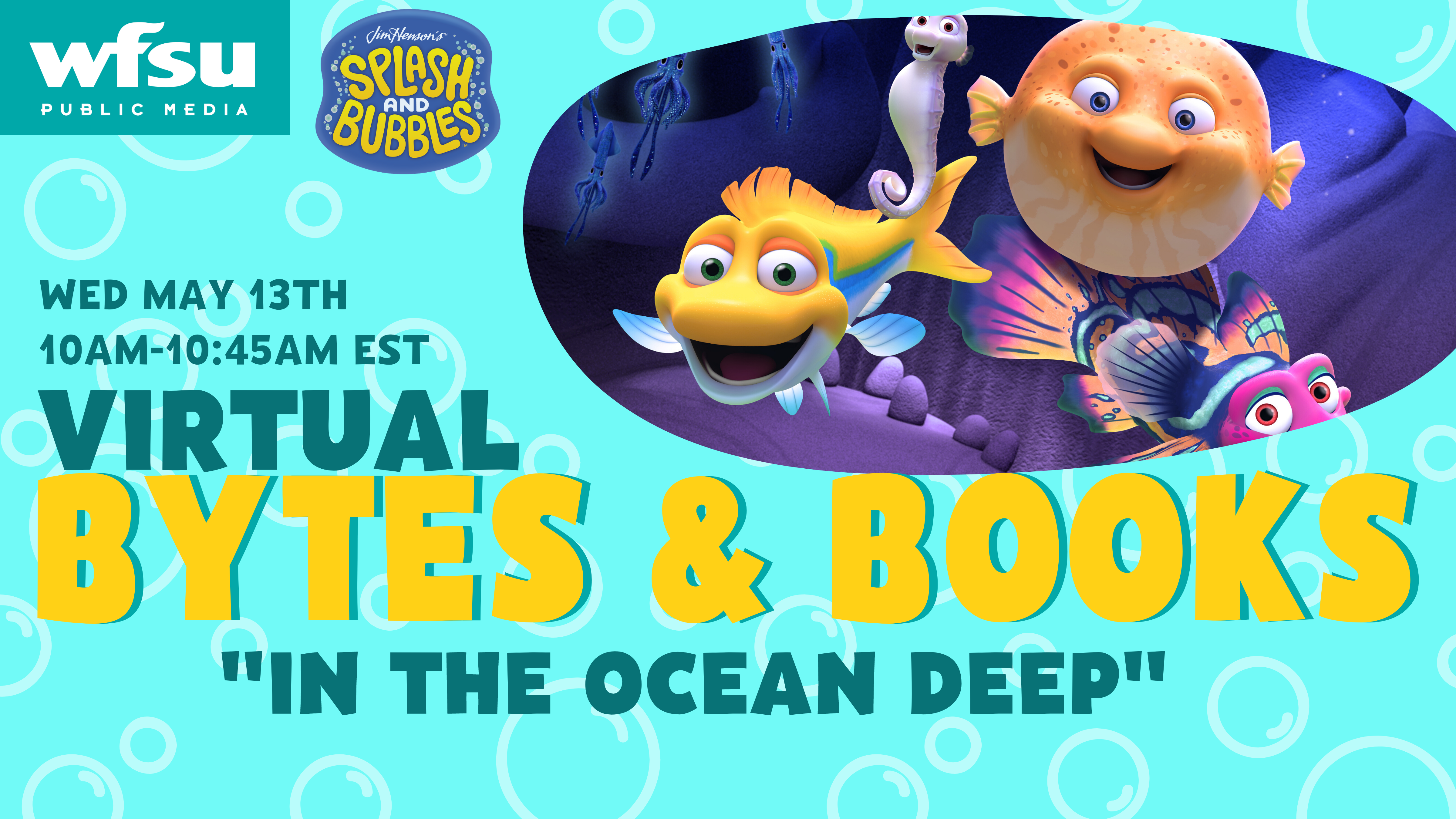 Virtual Bytes & Books: In The Ocean Deep
We are diving deep in the ocean for this Virtual Bytes & Books. This virtual adventure includes a live movement activity, a live story-time of "There Was an Old Lady Who Swallowed a Shell!" Book by Lucille Colandro, a snack recipe,  and a craft demo video for kiddos to do at home!
For security, parents must register here.
Here are the materials used in the craft that we will demonstrate and the supplies we use in the snack recipe that we are also sharing with kiddos, just in case they ask to make the craft/recipe after our virtual fun meeting!
Jelly Fish Craft Materials: 
Tissue Paper or construction paper (small strips)
Small dixie cups or small cups (as many as they need per color)
Glue
Paintbrush 
Scissors (kid safety or with grown-up help)
Water cup  (for diluting food color)
Food coloring or watercolor

Coffee filter 
Shark Bait Trail Mix (you can alter this recipe according to what you have at home or in case of allergies 
😄)
Gold-fish

pretzels/ or cheerios
Almonds (alternative nut, or can go nut-free)
M&Ms (or your alternative to something sweet)
*This virtual event is recorded but you have the option to mute your video/audio.