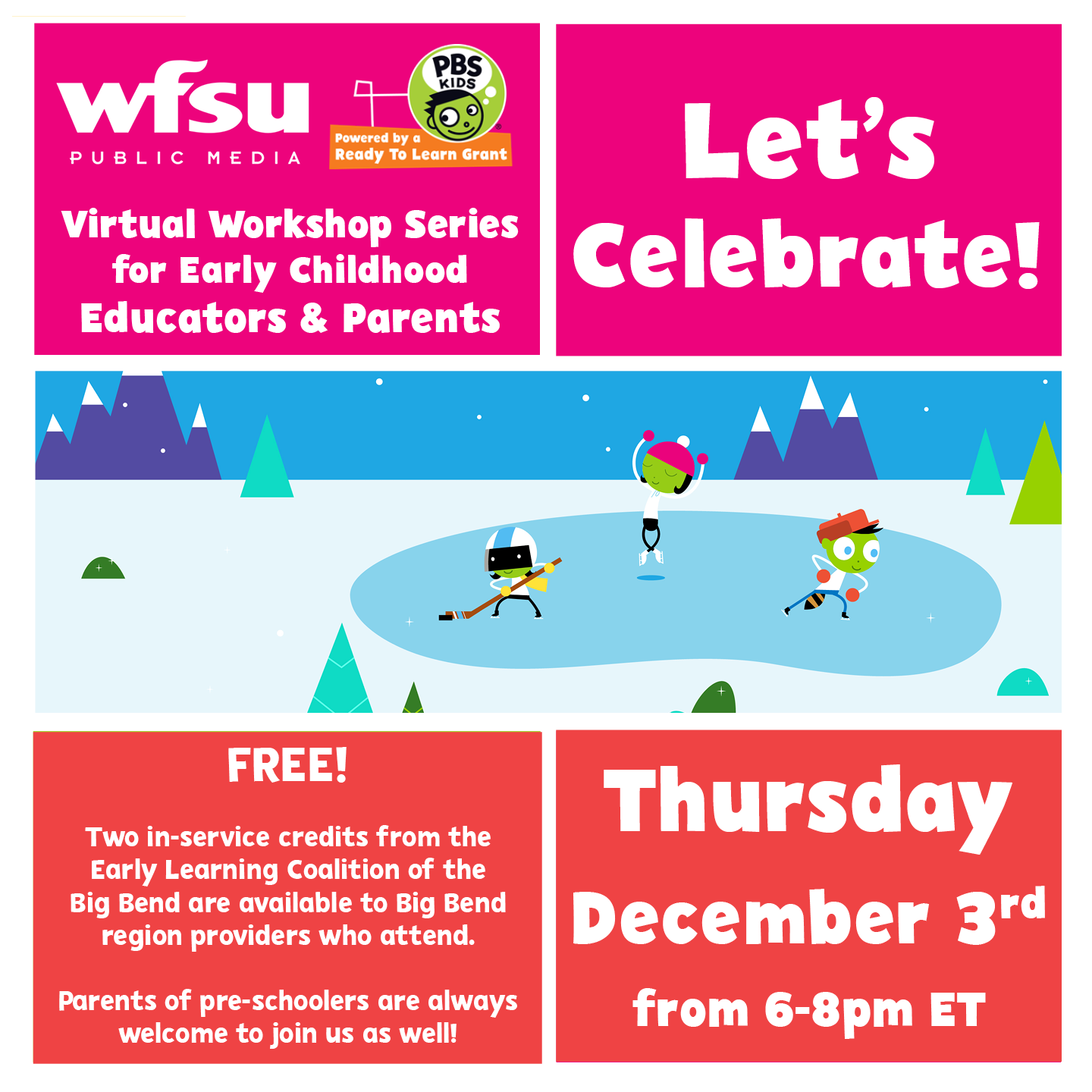 Let's Celebrate!: Virtual Workshop for Early Childhood Educators and Parents
Join WFSU's Education & Engagement team on ZOOM for our special series for Pre-K teachers (and parents!) With our hands-on and interactive workshops, learn about a range of topics, from media usage in the classroom to tools for fostering social-emotional wellbeing in our young ones. 
It's been a long year; don't you think it's time to celebrate? Come together to learn about traditional holiday celebrations around the globe with PBS video galleries, activities, and lesson plans from some of your favorite PBS KIDS shows like Daniel Tiger's Neighborhood, Peg+Cat, and Super Why! Try some fun, hands-on activities about different holidays that you can do along with us at home, find new recipes, share holiday traditions, and discover activities to bring to your classroom. Our last workshop of the year is sure to help make your classroom holiday season bright. 
Two in-service hours are available for early educators who are located in the Big Bend region of Florida. Certificates of Completion also available for providers outside of the Early Learning Coalition of the Big Bend's service area. Parents of preschoolers are invited to join us as well!