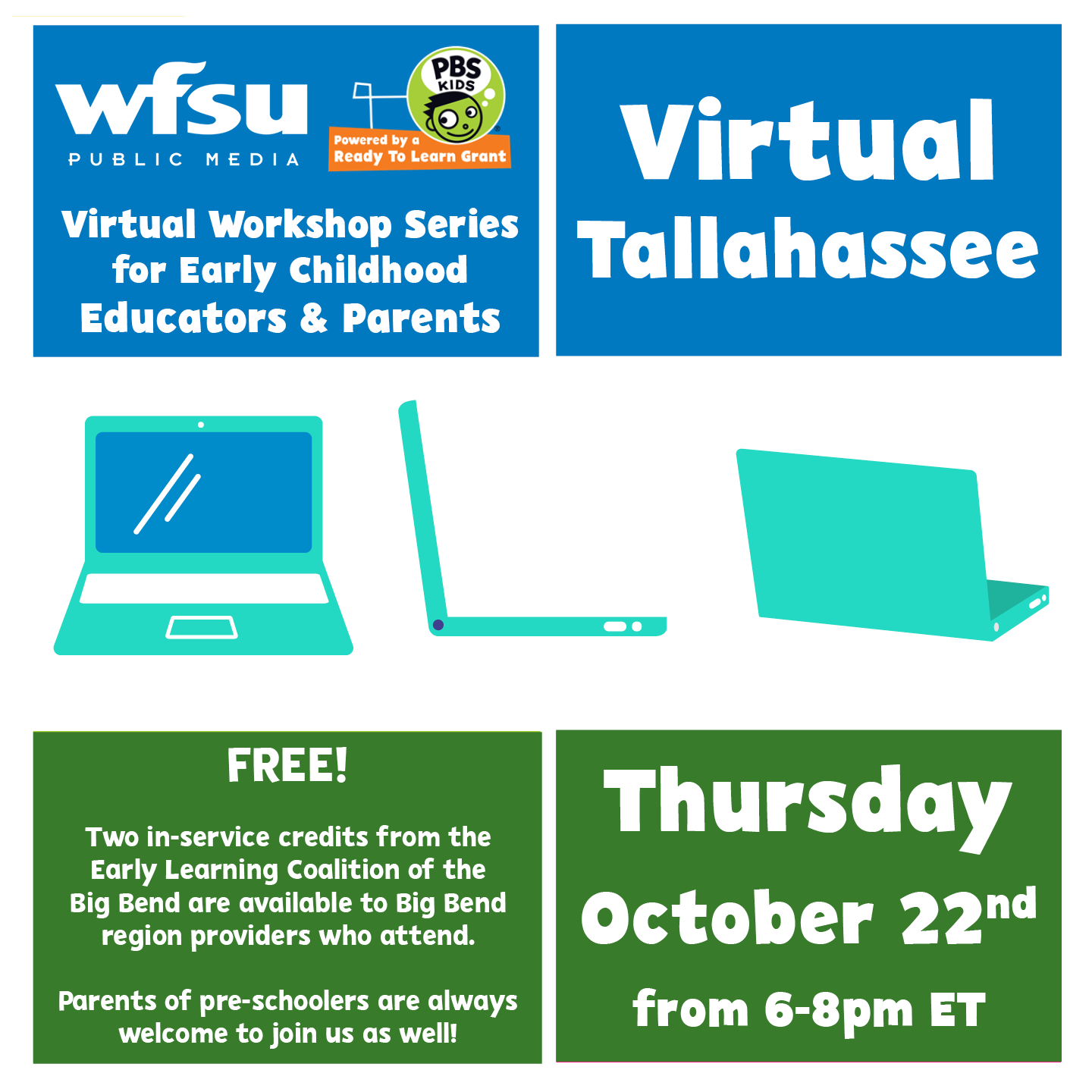 Virtual Tallahassee: Virtual Workshop for Early Childhood Educators and Parents
Join WFSU's Education & Engagement team on ZOOM for our special series for Pre-K teachers (and parents!) With our hands-on and interactive workshops, learn about a range of topics, from media usage in the classroom to tools for fostering social-emotional wellbeing in our young ones. 
Remember your favorite field trip when you were in school? Right now, traveling with our students may not be possible, but with WFSU, PBS, and some of our Tallahassee partners, visiting new places can be just a click away! Join us to learn about virtual field trip resources you can take in Tallahassee, greater Florida, and other places across the country to continue learning for your students. Discover new activities to help foster learning about traveling, visiting new places, and getting the most out of a virtual trip. 
Two in-service hours are available for early educators who are located in the Big Bend region of Florida. Certificates of Completion also available for providers outside of the Early Learning Coalition of the Big Bend's service area. Parents of preschoolers are invited to join us as well!