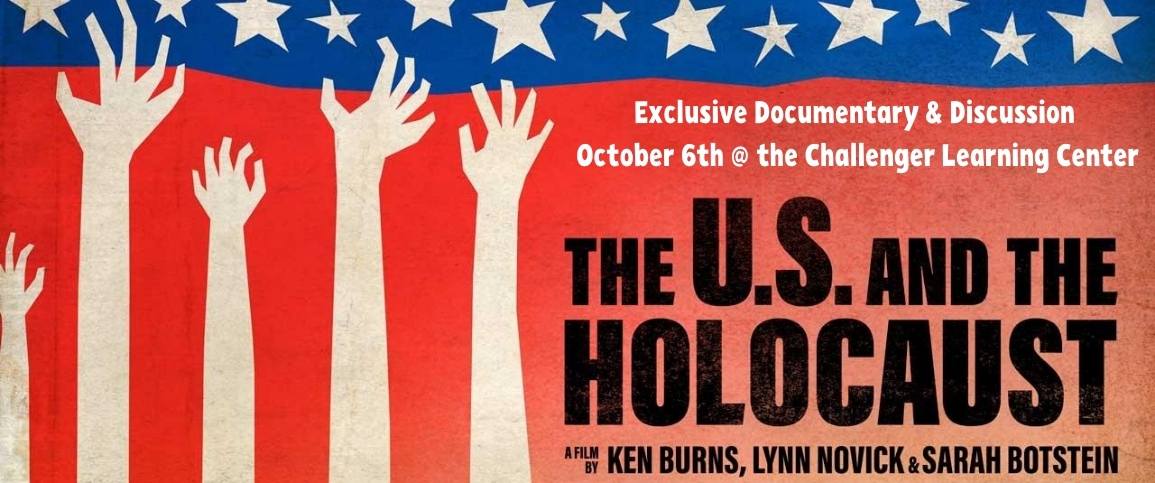 WFSU and HERC Present: The U.S and the Holocaust Screening Panel
WFSU and HERC are proud to present an exclusive screening of the new film from Ken Burns, Lynn Novick, and Sarah Botstein: The U.S. and the Holocaust. This event is being held at the Challenger Learning Center on October 6th at 6:30 p.m. and is free to the public. Following this event is a discussion panel being led by community experts. You must register for this event, as seats are limited.
The U.S. and the Holocaust is a documentary film that examines America's response to one of the greatest humanitarian crises of the twentieth century. Americans consider themselves a "nation of immigrants," but as the catastrophe of the Holocaust unfolded in Europe, the United States proved unwilling to open its doors to more than a fraction of the hundreds of thousands of desperate people seeking refuge. Through riveting firsthand testimony of witnesses and survivors who as children endured persecution, violence and flight as their families tried to escape Hitler, this series delves deeply into the tragic human consequences of public indifference, bureaucratic red tape and restrictive quota laws in America. Did the nation fail to live up to its ideals? This is a history to be reckoned with.
Register at https://www.eventbrite.com/e/wfsu-and-herc-present-the-us-and-the-holocaust-screening-and-panel-tickets-404858932967