Hispanic Heritage – High School
Who are Latinos? What does the term Latino American reference? In this quick, introductory activity, students consider their own preconceptions of Latinos. They will view a trailer for the documentary series Latino Americans and identify new topics questions to investigate further.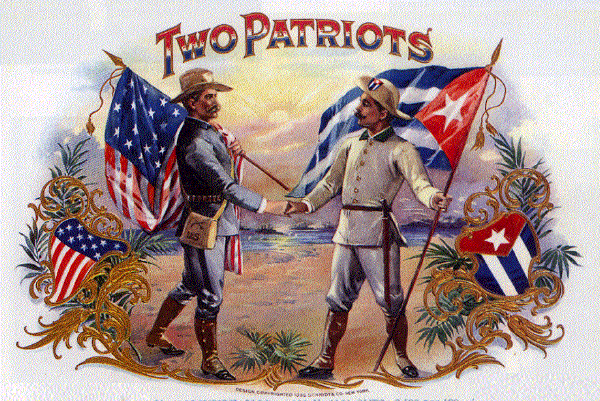 U.S. imperial aspirations and diminished Spanish colonial power set the scene for the Spanish-American War in the late 1800s. The media helps frame the discussion. The fates of Cuba, Puerto Rico and the Philippines are in the balance, but none of these regions play a direct role in the final negotiations. The U.S. sets itself up to continue intervening in the futures of the former Spanish colonies. Particularly, the post-war status of Puerto Rico frames the island's continuing questions of political independence. Additionally, the U.S.'s imperial actions are at conflict with its democratic ideals.
Spain's explorations were driven by the desire to expand its knowledge of the world, to discover spices and riches, and to spread Christianity. Christopher Columbus went on his famous journey funded by Spain in 1492 to search for an alternative route to the Indies. Instead, he "discovered" a new continent. The Library of Congress provides these primary resources as a window into this time period. Additionally, they share a Teacher's guide with historical context and teaching suggestions.
This collection of lesson plans, videos and classroom resources invites teachers and students to explore the history chronicled in the PBS series, Latino Americans.
Deciphering the Maya Code | NOVA | 5-12  Learn about the writings found in ancient Maya codices—books written on bark.
A rich lesson plan that uses firsthand accounts, historical photographs, experiential activities, and more to help learners understand the involuntary deportations of Mexican immigrants and U.S. citizens of Mexican heritage during the 1930s. Students examine attitudes and policies that scapegoat particular populations during times of economic stress.  As a result, viewers will learn to understand terms like deportation, repatriation, resettlement, and internment.
Stereotypes vs. Statistics (grades 9 – 12) Many preconceptions and stereotypes about Latinos are explored. In this activity, students will examine some of the myths and compare these to actual demographic data. A reflective pre-activity is followed by analysis of statistical graphs from the Pew Research Center.
Students can learn from personal recollections of events about bullying and other struggles that come with being Hispanic in the US.
Students will study key figures from the Mexican Revolution, including Emiliano Zapata and Pancho Villa. After reading, they can discuss what motivated them to take action and the broad range of ways that individuals stand up for their principles and beliefs. Students will also consider how modern revolutionaries harness the power of digital media to achieve their goals. As a result, they can implement their own strategies to work for social change.
13+: Mentors Helping Latino Students Access College Learn how CAMINO, the College Access Mentoring Information and Outreach program prepares Latino students for higher education. For instance, this video from American Graduate Day 2013 features students from Savannah, GA. Melody Rodruiguez founded CAMINO to give Latino students the information and support they needed to access college.