Starting as a celebration of Sesame Street's fiftieth anniversary in 2019, Sesame Workshop, in partnership with WNET, has been collaborating with WFSU Public Media to engage parents and educators with incredible content from the program's Sesame Street in Communities organization.
Sesame Street in Communities is a Sesame Workshop initiative that provides tools and resources to empower parents, caregivers, and service providers to support children in key areas that are critical for children's wellbeing and success: early learning, health, and socio-emotional well-being.
Throughout 2020 and now into 2021, WFSU is continuing to host workshops with the Early Learning Coalition of Northwest Florida and the Early Learning Coalition of the Big Bend to share these amazing resources. We are both partnering with and training The Coalition staff trainers, who are subsequently empowered to independently facilitate workshops and use the resources in the years to come. Our partners and childcare providers can share what they have learned from these workshop experiences and share with their littles, their parents and guardians.
The SSIC web site at https://sesamestreetincommunities.org features hundreds of bilingual multi-media tools and resources to help kids and families enrich and expand their knowledge during the years of birth through six, a critical window for brain development.
The resources—including printable activities, informational articles, videos, and workshop plans—engage both kids and adults in everyday moments and daily routines—from teaching early math and literacy concepts, to encouraging families to eat nutritious foods, to serious topics such as trauma and resilience. Sesame Workshop is committed to continually adding content to the site to meet the changing needs of communities.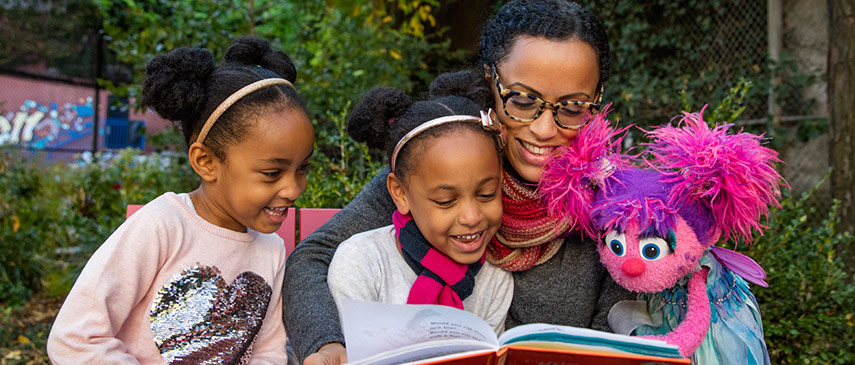 Some of the events and workshops we've been granted the opportunity to share with the North Florida region include:
Bay County's Hurricane Michael Remembrance Event
WFSU was able to bring some Sesame Street magic to Bay County's Hurricane Michael Remembrance Event, held on October 10th in Panama City. Over 1,000 books were shared with children of all ages throughout the evening and the highlight were visits and hugs with Sesame Street's very own Abby Cadabby!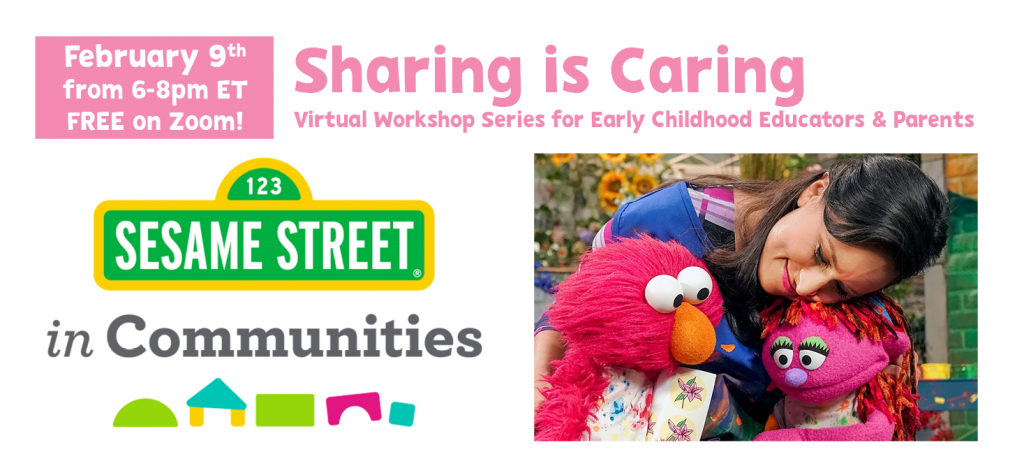 2020 was tough for us all, including our little learners. In this workshop, we shared our tips for using SSIC resources in your classroom or home to help children ages 2-5 navigate big feelings and traumatic experiences through art activities, videos, stories, and games.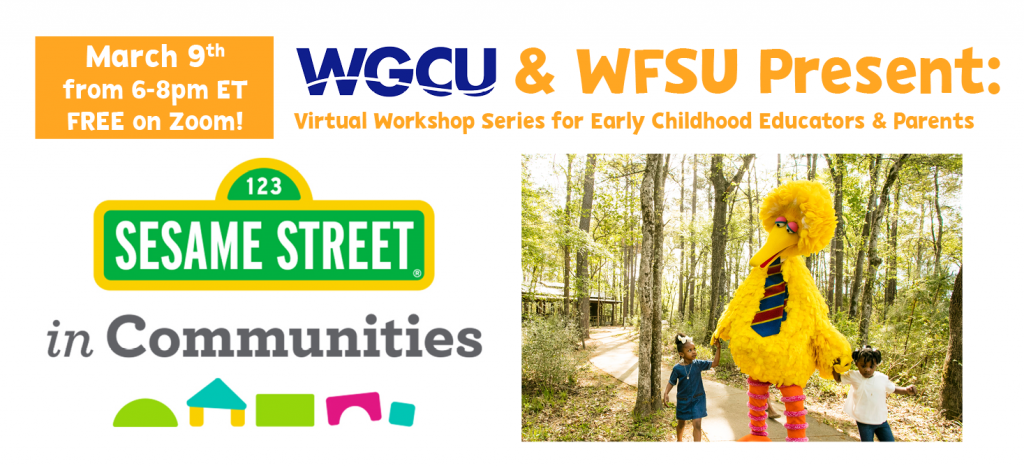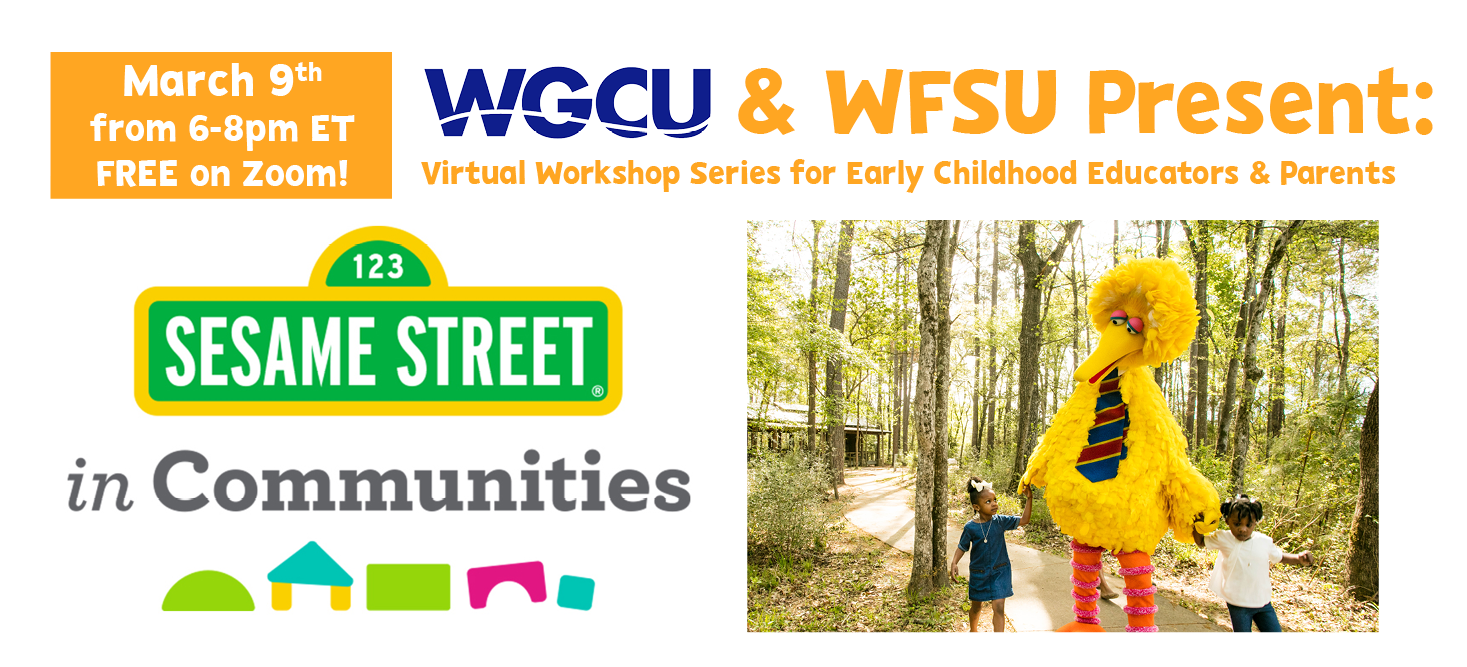 In this workshop, co-presented with WGCU Public Media in Fort Myers, we shared SSIC resources to use in your classroom or home to help children ages 2-5. Topics included literacy, routines, and offering comfort, and we spent time discussing past experiences using SSIC resources and how we might use them in the future together in small groups, plus shared new resources, played games, and learned together!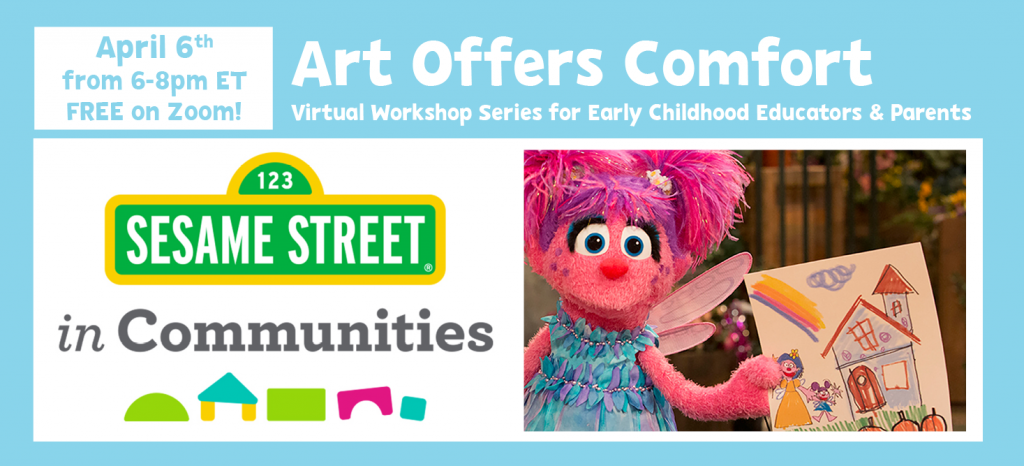 In this special workshop, along with sharing more fantastic Sesame Street in Communities resources, we were joined by a special guest speaker, Nicole Rainey, LMHC, ATR of Mosaic Creative Counseling. We spent the evening learning about art therapy methods while participating in hands-on art activities you can apply in your classroom and at home.