About Radio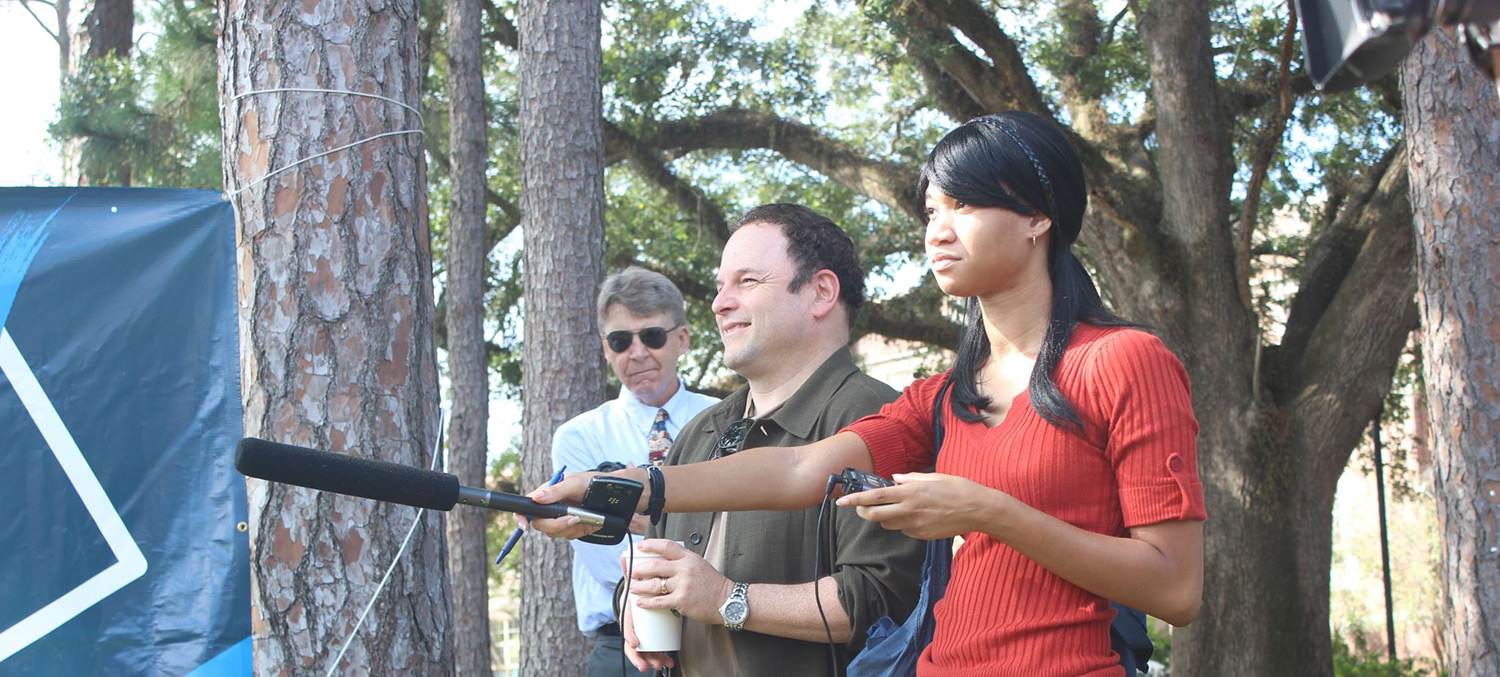 The group of radio stations known as WFSU Public Media services are NPR Member Stations licensed to Florida State University.
News and Information
WFSU radio provides Tallahassee, Panama City and the surrounding communities with daily up-to-date news and information on both 88.9 FM (Tallahassee) and 89.1 FM (Panama City). (Complete channel lineup for WFSU FM.) Programs include National Public Radio news favorites such as All Things Considered, Morning Edition,and Marketplace, as well as entertainment and documentary programming such as Wait, Wait, Don't Tell Me, A Prairie Home Companion, and This American Life.
WFSU also produces local radio news, information, and programming. Local long-format programs include:Perspectives - a weekly local affairs talk show, 411 Teen - a program that deal with teen issues, and Capital Report - a weekly (weekdays during Legislative Session) magazine-style program highlighting news and information from around the state (produced in conjuction with Florida Public Radio Network).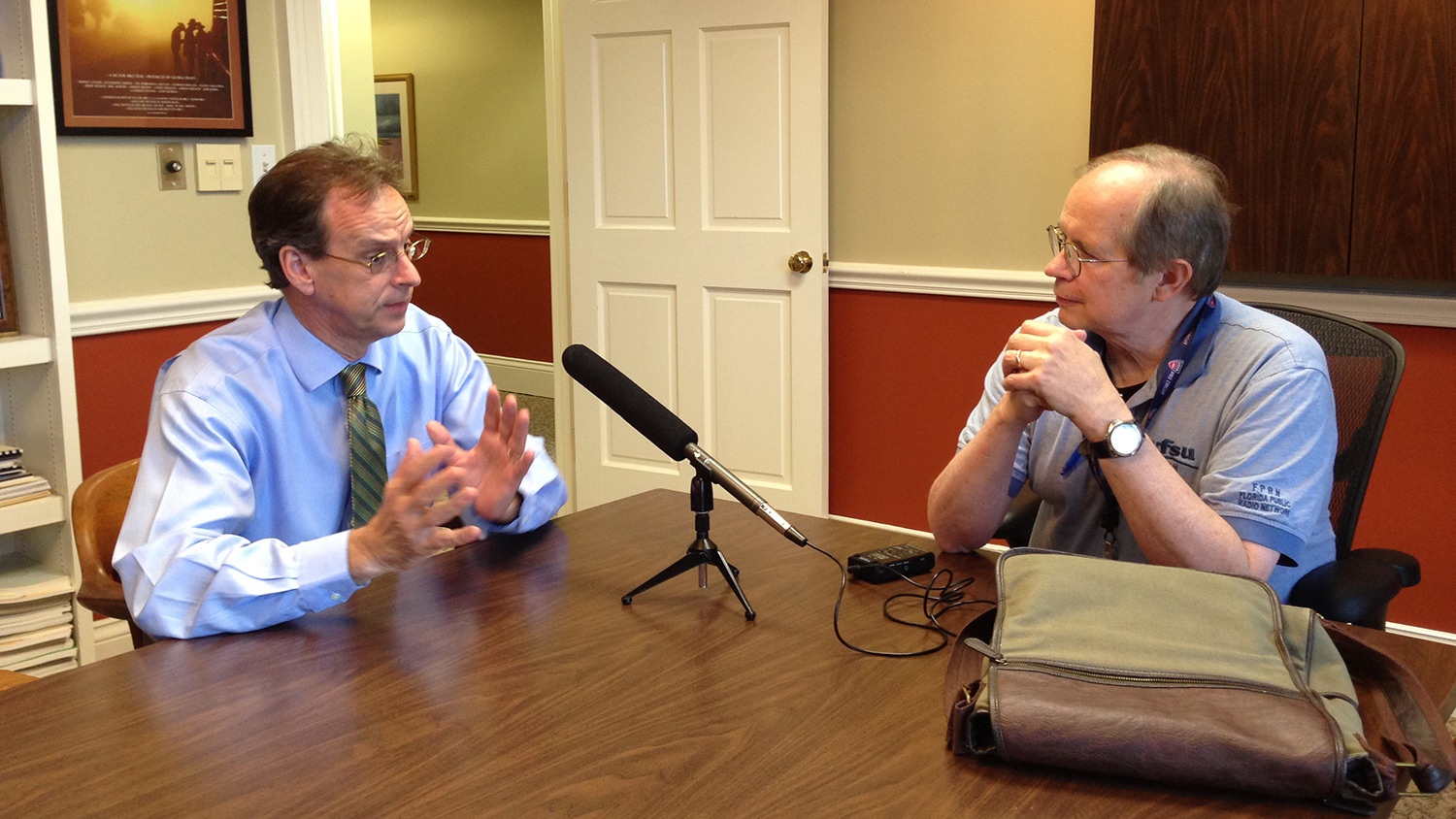 Classical Music
On 91.5, WFSQ-FM (Tallahassee)/90.7 WFSL-FM (Thomasville) listeners will find Classical music and music programs 24 hours a day. On Cultural Notes, local host Dan MacDonald will keep you up-to-date with the latest cultural happenings in our area. 
The Florida Public Radio Network
Established in 1975, the Florida Public Radio Network is the oldest public radio network in the United States. Its mission is to provide public radio listeners with in-depth coverage of the Florida Legislature, state government and issues that affect the state. FPRN serves thirteen public radio stations across the state. Each week these stations provide public radio services to over one million listeners and these stations span Florida from Pensacola to Miami, leaving virtually no Floridian out of reach of the FPRN signal.
On Air / Coverage Overview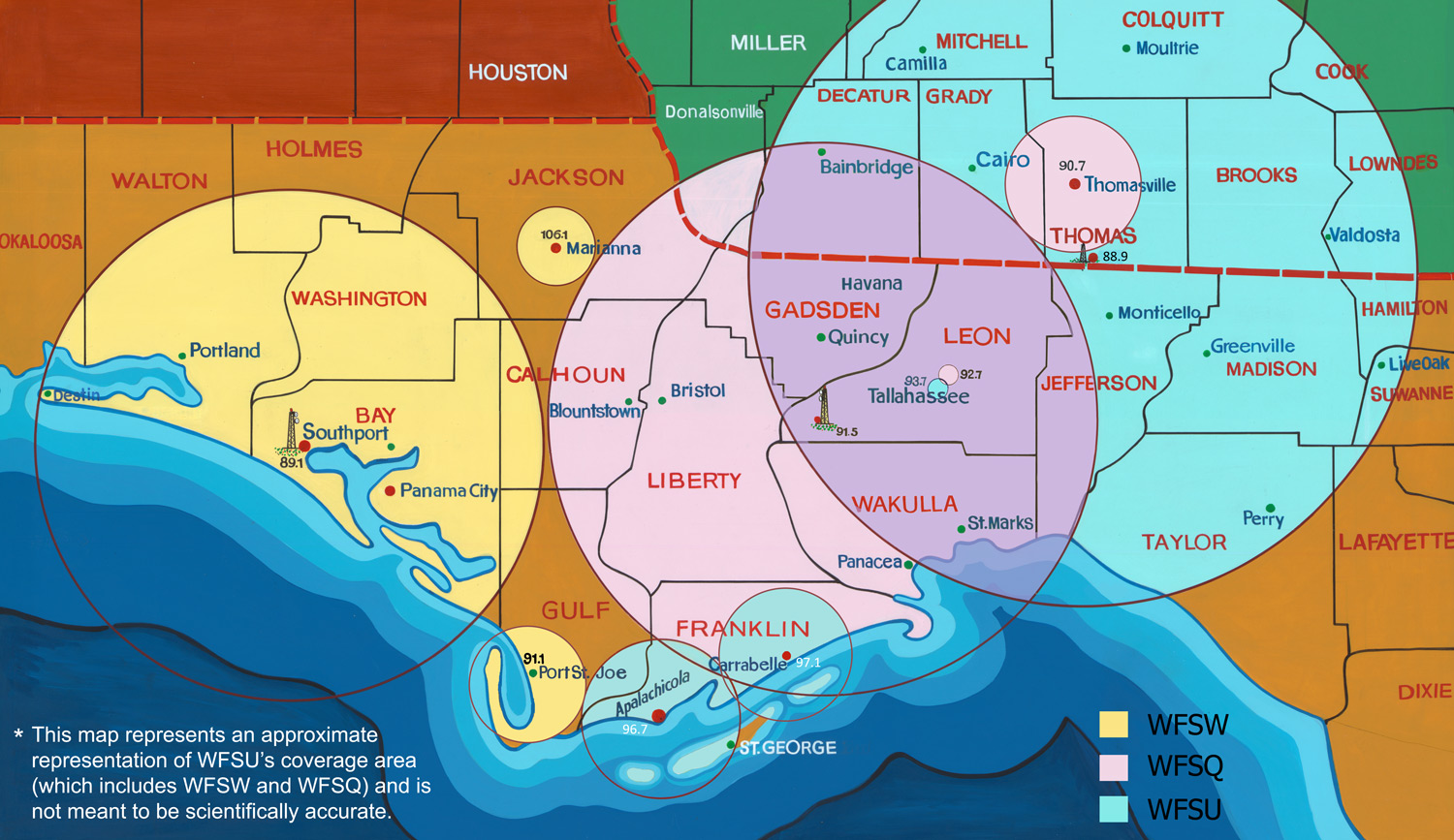 WFSU-FM: News & Information
Tallahassee - 88.9 FM
Downtown Tallahassee - 93.7 FM
Apalachicola - 96.7 FM
Carrabelle - 97.1 FM
WFSQ-FM: Classical
Tallahassee - 91.5 FM
NE Tallahassee - 92.7 FM
Thomasville - 90.7 FM (WFSL-FM)
WFSW-FM: News & Information
Panama City - 89.1 FM
Marianna - 106.1 FM
Port St. Joe - 91.1 FM
Radio Streaming Online
Listen to WFSU radio live on the Internet, anytime, anywhere. Live webcasts of WFSU are available directly on WFSU's website using the embedded player, via Apple Music, on our WFSU Public Radio app (iPhone and Android users), and via NPR's apps. More information can be found on our Listen page.