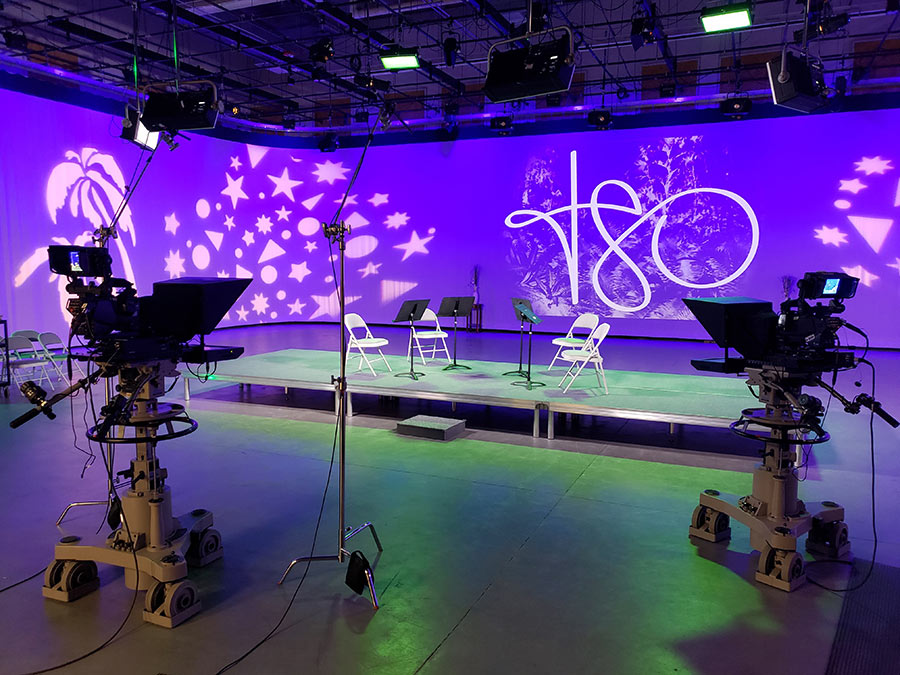 WFSU-TV is home to the largest production facility in the region—with capabilities in studio production, live streaming, field production, remote production, post-production, and satellite resources.
Television Production Services
WFSU is the video production solution for many businesses and state agencies. Additionally, WFSU-TV has been recognized time and again by peers, interest groups, associations, and the public for quality production and service.
For more information on equipment, studio space availibility, post-production services and rates please contact Paul Dam pdam@fsu.edu or 850-645-6024.
WFSU Satellite Support Services / The Florida Transponder
WFSU-TV manages The Florida Transponder for the State of Florida. With the Florida Transponder, we distribute the 24 / 7 government program service, The Florida Channel, as well as other feeds for state agencies and organizations.
It is our goal to provide you with any satellite and related production services you may need to communicate with any audience, large or small, around the state or across the country. We are also here to provide your school or agency with the information you will need to convert any existing satellite downlink system or network to receive digital feeds from the Florida Transponder.
Read more about WFSU's satellite services and requirements by downloading this PDF about satellite services.
If you need more information on how you can utilize this communication resource, or have any questions about DVB-S2, the equipment necessary for sending or receiving digital feeds, or any other questions related to the Florida Transponder, contact Eric Carter by email: ecarter@fsu.edu.