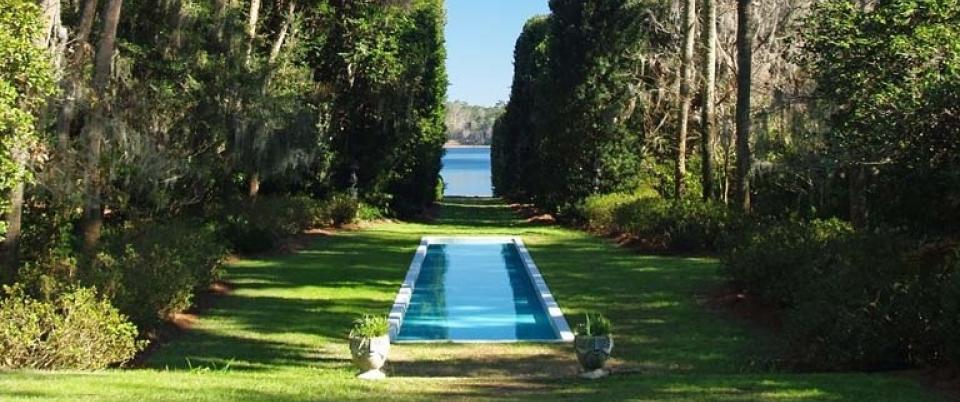 WFSU is extremely proud to be your source for television and radio excellence. We have created a major giving level that entitles our most loyal members to special recognition opportunities as well as greater ease in philanthropic and tax planning.
Within our community we are fortunate to have a number of visionary individuals who help build solid foundations of public policy. They set the agenda for growth and shed light on the unknown. Like a lighthouse, they help guide the community through difficult stretches... providing sound vision for others to follow.
The Sound Vision Society is a diverse group of philanthropic individuals and families who are committed to sustaining WFSU's ability to reach beyond the status quo - on radio, on television and on-line. At all levels, Sound Vision Society Members share the distinction of being WFSU's most generous annual contributors, giving $1,000 or more each year to strengthen the impact of public broadcasting. More importantly they are our counselors and ambassadors. They enable WFSU to expand its vision of excellence, to develop new programs, and to employ cutting-edge telecommunications technologies.
As a member of the Sound Vision Society, all you need to do is let us know how you would like to make your gift to WFSU. You are welcome to make monthly installments through an electronic fund transfer or credit card. Also, if you would prefer that we invoice you at a particular time during the year, we will be happy to accommodate your philanthropic planning. Above all, you can count on us not to inundate you with additional funding requests once you have advised us of your intentions.
Why is this beneficial? For us, it means that we can better plan our budget for the year and be able to commit our resources where they are most needed. For you, it means that you will receive a full year of recognition and benefits as a member of the Sound Vision Society immediately. We will both gain, as well, because WFSU can focus its attention on providing you with far fewer fundraising appeals and more meaningful communications.
Your Sound Vision Society membership entitles you to many special benefits as outlined below.
Sound Vison Society Visionary
Sound Vision members who invest $25,000 and beyond annually receive the following benefits:
Exclusive Meet & Greet with TV and Radio Personalities
Complimentary Tickets to WFSU Sponsored Local Events
Radio or television day sponsorship
Invitation to Local Production
Annual Lunch with General Manager
On-air recognition on TV and Radio
Personalized Sound Vision MemberCards
Exclusive updates and station news
Behind-the-scenes tours
Annual Sound Vision appreciation event
First choice of tickets for special events
---
Sound Vision Society Investor
Sound Vision members who invest $10,000 - $24,999 annually receive the following benefits:
Radio or television day sponsorship
Invitation to Local Production
Annual Lunch with General Manager
On-air recognition on TV and Radio
Personalized Sound Vision MemberCards
Exclusive updates and station news
Behind-the-scenes tours
Annual Sound Vision appreciation event
First choice of tickets for special events
---
Sound Vision Society Leader
Sound Vision members who invest $5,000 - $9,999 annually receive the following benefits:
Annual Lunch with General Manager
On-air recognition on TV and Radio
Personalized Sound Vision MemberCards
Exclusive updates and station news
Behind-the-scenes tours
Annual Sound Vision appreciation event
First choice of tickets for special events
---
Sound Vision Society Champion
Sound Vision members who invest $2,400 - $4,999 annually receive the following benefits:
On-air recognition on TV and Radio
Personalized Sound Vision MemberCards
Exclusive updates and station news
Behind-the-scenes tours
Annual Sound Vision appreciation event
Lunch with the General Manager
First choice of tickets for special events
---
Sound Vision Society Advocate
Personalized Sound Vision MemberCards
Exclusive updates and station news
Behind-the-scenes tours
Annual Sound Vision appreciation event
First choice of tickets for special events