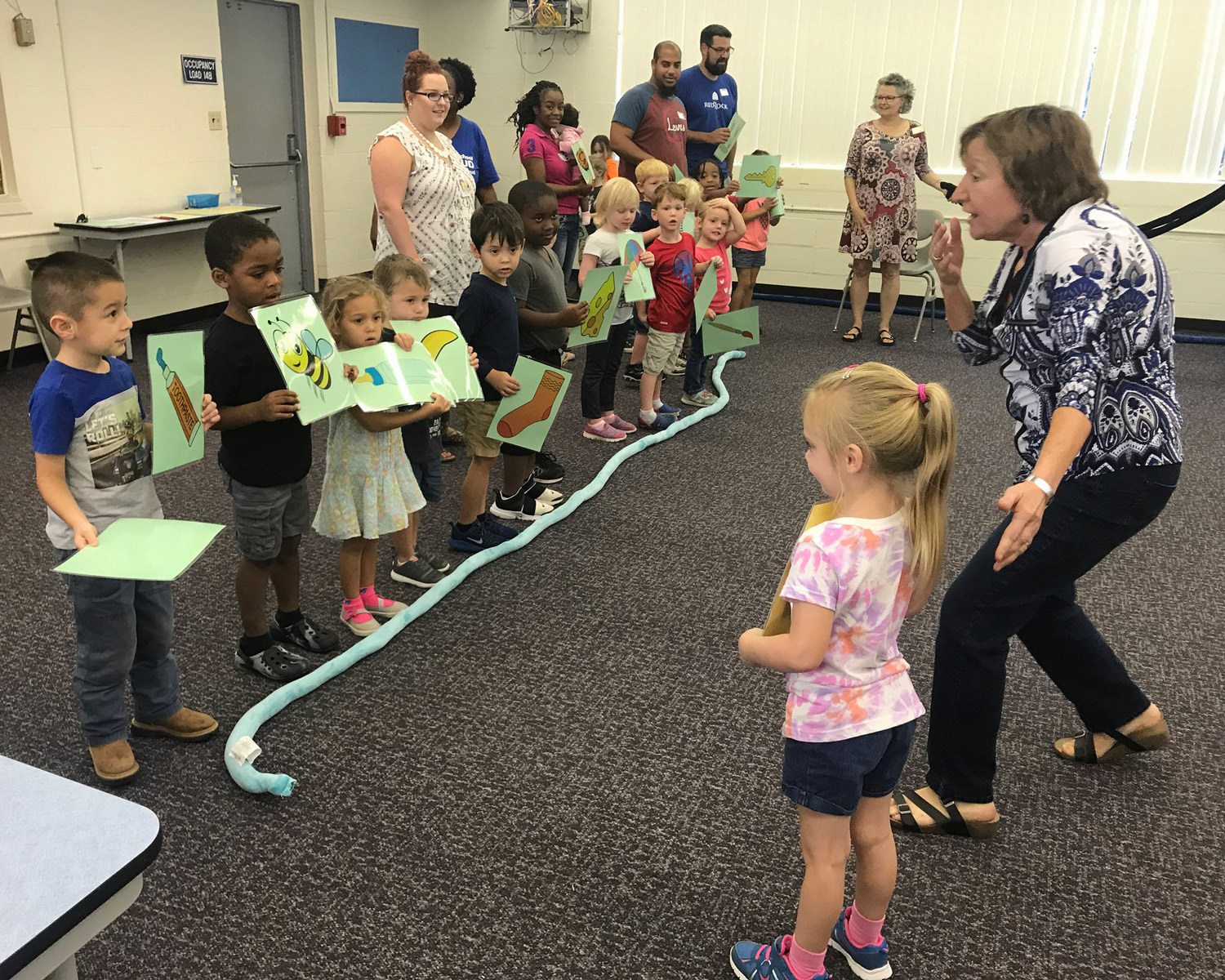 Launched in 2013, Bytes & Books is part of the scope of Ready To Learn work WFSU shares throughout the academic school year. This year our program can be experienced monthly in Taylor, Jefferson, Wakulla and Gadsden Counties, where we partner with the Florida Diagnostics and Learning Resources System (FDLRS) and Parents of the Panhandle Information Network (POPIN) to create trans-media lessons and activities for preschoolers, their parents and their teachers. Our schedule is accessible below. Please feel free to join us or contact us (education@wfsu.org) for more information.
This program emphasizes pre-literacy strategies and models how to blend PBS KIDS media, storytelling and hands-on activities to create an inexpensive and dynamistic learning experience. The learning introduced in either the chosen book or video is reinforced by the lesson/activity — and each child receives a book at the end of the program to take home. Using PBS KIDS shows like Ready Jet Go!, Nature Cat and The Cat in Hat Knows A lot About That, to just name a few, students love learning about science concepts and exploring the world around them.
To find out where and when we are visiting your county, please check the schedules listed below for our 2019-2020 program. No need to register, please just visit us on the day of the event.
Lesson Downloads