Level Up Land – WFSU Summer Challenge 2022
Welcome to WFSU's Seventh Annual Summer Challenge: LEVEL UP LAND!
WFSU Summer Challenge 2022 Kickoff Special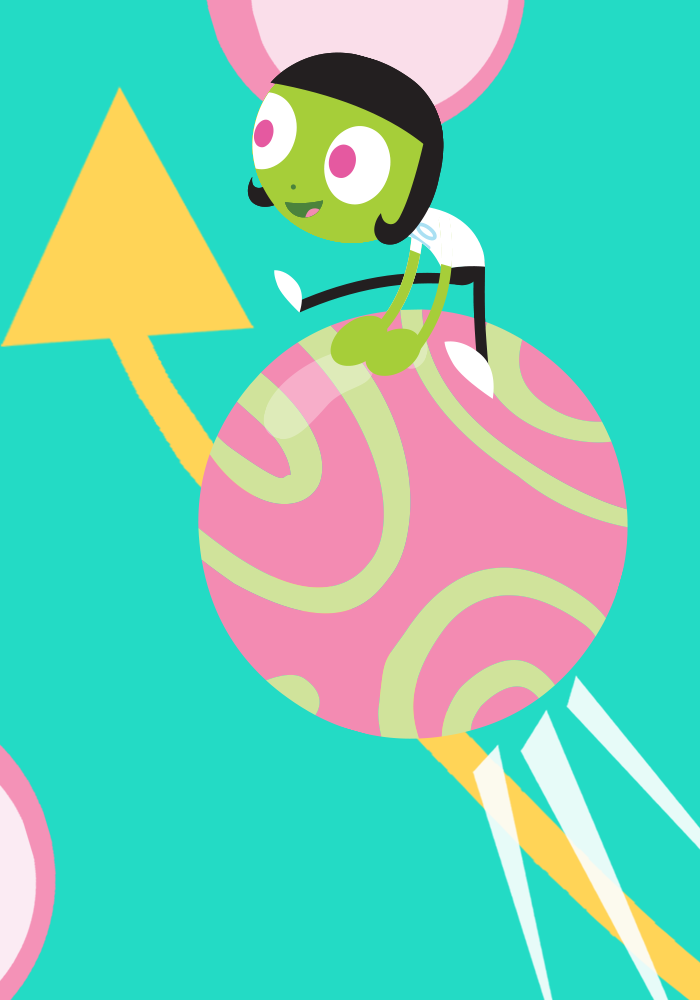 Dear Parents:
This year, the WFSU Summer Challenge is investigating ways to 'level up' in life to prepare for the 'world of work' by asking questions like: 
What kind of jobs are out there and who works them?

 

How can I level up my skills in my everyday life?

 

What are 'soft skills' and why are they important?

 
Different ways of working
Our Summer Challenge adventure will take us all over Tallahassee, meeting new people who work at places like Alchemy Climbing and Tallahassee Youth Orchestras.
How does my child level up using soft skills?
Think about teamwork, communication, patience, and listening – things your child might use at home and at school every day! How do those translate to your child's future in the workplace? Tune in to WFSU's Summer Challenge Kickoff (details below) to find out! 
Want to learn more about WFSU's Summer Challenge Day Programs at the Library? They're happening now!  Check them out here.
In the WFSU Summer Challenge Activity Guide, you will find many fun activities from WFSU Summer Challenge partners as well as the WFSU Summer Challenge checklist.
What is the WFSU Summer Challenge checklist?
The WFSU Summer Challenge Checklist is our special list of fun activities you can do along with your children all summer long. Keep track of what activities you complete, document them with photos, and earn points for each activity you do. Tag us on Facebook or Instagram (@wfsueducation) and don't forget to add the hashtag #WFSUSummerChallenge.  At the end of the summer,  email us  your checklist and images to earn PBS KIDS prizes based on how many points you earned! Checklists are due by 11:59 p.m. CT, August 8, 2022.  
How can I watch the Live Virtual Summer Challenge Kickoff?
Tune in on WFSU-TV or check back here to find an on-demand stream of the WFSU Summer Challenge Kickoff! You can catch it on TV, watch it any time online, and/or follow WFSU Education on Facebook for more content from WFSU and our partners throughout the summer. 
The WFSU Summer Challenge Kickoff will premiere on WFSU-TV (check local listings for channel) at 6:30 a.m. and 8:00 a.m. ET on Saturday, June 11, 2022. It will re-air (after June 11)  at 6:30 a.m. and 8:00 a.m. ET for the remaining Saturdays in June and 9:30 am ET on remaining Sundays in June.
Scroll up to watch the program now (it's at the top of the page) or watch here.
How do I participate in WFSU's Summer Challenge after the Virtual Kickoff?
Beginning June 11, 2022, pick up a FREE Summer Challenge kit featuring an activity booklet and other materials at any LeRoy Collins Leon County Public Library branch, while supplies last. There will be additional kits located at select Gadsden County Public Library branches. 
You can also print the checklist from home. Click the checklist button below.  
This project is made possible thanks to these sponsors:
Ready to Learn 
Corporation for Public Broadcasting 
Cyberchase: Green It Up 
CampTV 
Greater Tallahassee Chamber of Commerce 
Florida Center for Reading Research 
Maya's Book Nook