Join us on Zoom Monday, May 16 at noon for a free information session. We will review the itinerary and answer your questions. Email Sarah at
scassidyhipsher@fsu.edu
for the link to attend.
Travel With WFSU
Set off on a Northern Lights tour of Finland with WFSU. View the shimmering Aurora Borealis, savor local cuisine, and enjoy a once-in-a-lifetime adventure.
These itineraries offer an inspiring and easy way to experience the world, where an expert guide takes care of all the details.
Hunt for the elusive northern lights and discover fascinating Finland, "Daughter of the Baltic." Come to know Finnish culture and history on a tour of Helsinki with a local expert. Savor the local cuisine in Helsinki's restaurants. Experience rugged Lapland during a 3-night stay in the north of Finland. Overnight surrounded by wilderness in a glass igloo and a Finnish log cabin. Embark on a reindeer safari with a local farmer. Mush your way to breakfast in a Finnish sleigh, and lead your own dog sled team. One dynamic experience follows another on this once-in-a-lifetime adventure through Finland.
Highlights include: HIGHLIGHTS... Helsinki, Senate Square, Helsinki Cathedral, Lapland Region, Kakslauttanen Arctic Resort, Finnish Sauna, Meet & Greet with Santa, Reindeer Safari, Northern Lights Searches, Husky Safari, Glass Igloo Accommodation.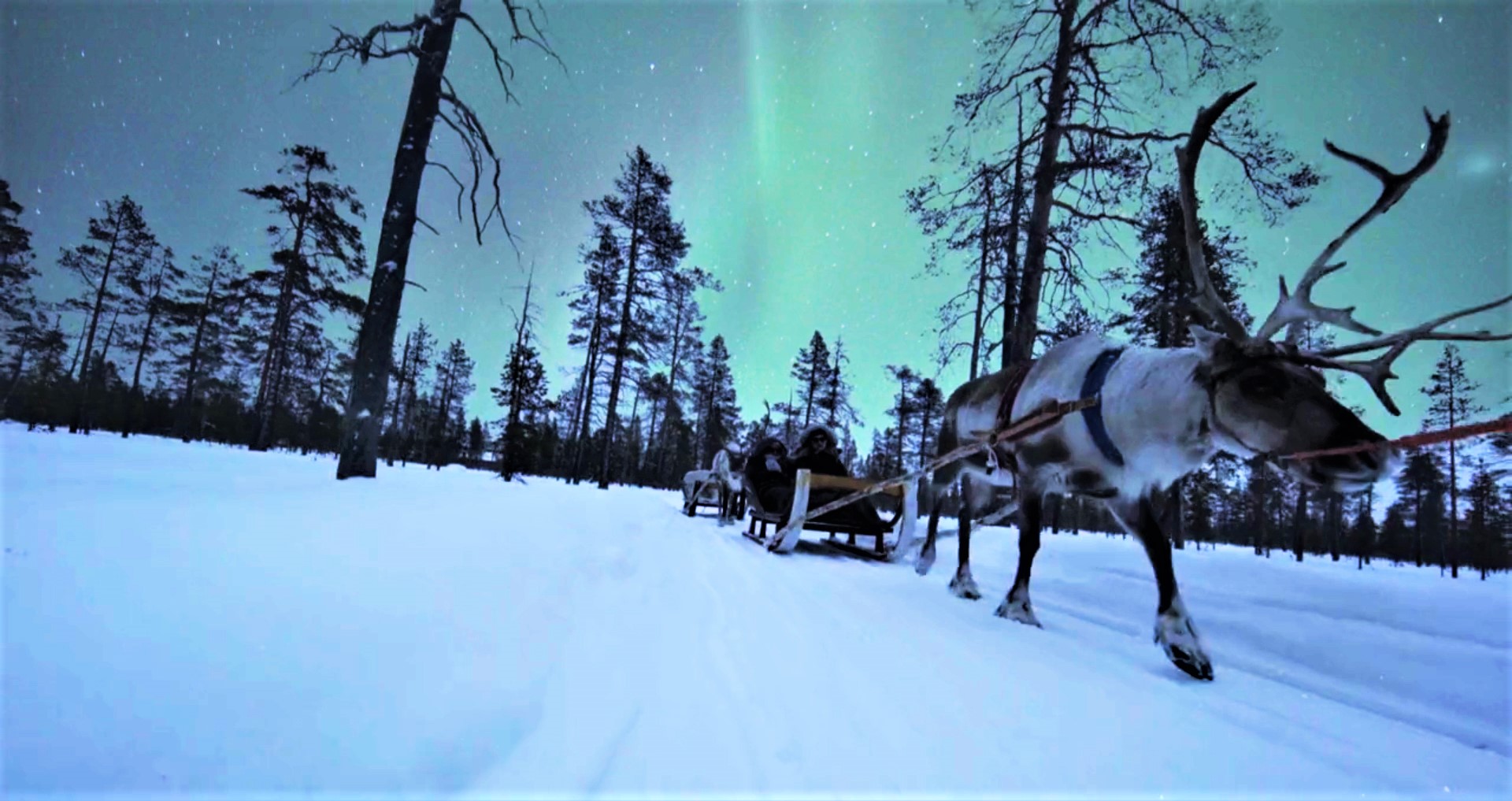 Dates and Cost
The Northern Lights of Finland
Dates: January 7 - 14, 2023
8 Days / 11 Meals: 6 Breakfasts, 5 Dinners Registration deadline: Jun. 8, 2022 - Fill out the registration form.
Book now and save $200 per person (before Jun. 8, 2022)**!
Double $5,899 $5,699*
Single $6,799 $6,599*

All rates are per person.
Included in price: Round-trip air from Tallahassee, air taxes and fees/surcharges, and hotel transfers. $100 tax-deductible donation to WFSU Public Media.
Not included in price: Cancellation waiver and insurance of $399 per person.